Discovery has topped the list of "The Best Facebook Marketing Agencies in Bradford"
In the competitive landscape of Facebook marketing, precision and performance are paramount. We are pleased to share that Discovery has secured the leading position on the list of "The Best Facebook Marketing Agencies in Bradford." This recognition is a testament to our commitment to excellence and strategic prowess in navigating the digital marketing arena.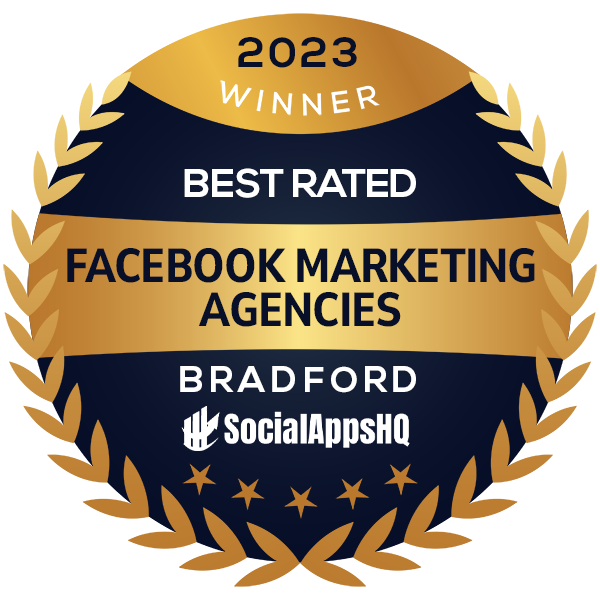 Strategic Hashtags: Driving Targeted Engagement
In a world saturated with content, our success is rooted in the strategic use of hashtags. Rigorous analysis and understanding of trending topics have allowed us to ensure that our content not only reaches a broad audience but also resonates deeply with our target demographic. The result? Meaningful engagement that goes beyond fleeting trends.
Navigating Bradford's Digital Landscape
Bradford's diverse demographic demands a nuanced approach to social media. By immersing ourselves in the local culture and events, we've successfully tailored our strategies to align with the unique preferences of Bradford's residents. This localised approach has been pivotal in establishing authentic connections and driving engagement on the Facebook platform.
Data-Driven Precision: Turning Insights into Excellence
Data isn't just numbers; it's a roadmap to success. Our approach involves meticulous analysis of performance metrics, enabling us to refine and optimise our strategies continually. The marriage of creativity with data-driven decision-making has been a key factor in Discovery Agency's recognition as The Top Facebook Marketing Agency in Bradford.
Acknowledging our Stakeholders
As we celebrate this achievement, we extend our gratitude to our clients, partners, and our team. Your collaboration and commitment to excellence have played a pivotal role in our success. We look forward to building on this momentum, setting new benchmarks, and delivering exceptional results for our clients.